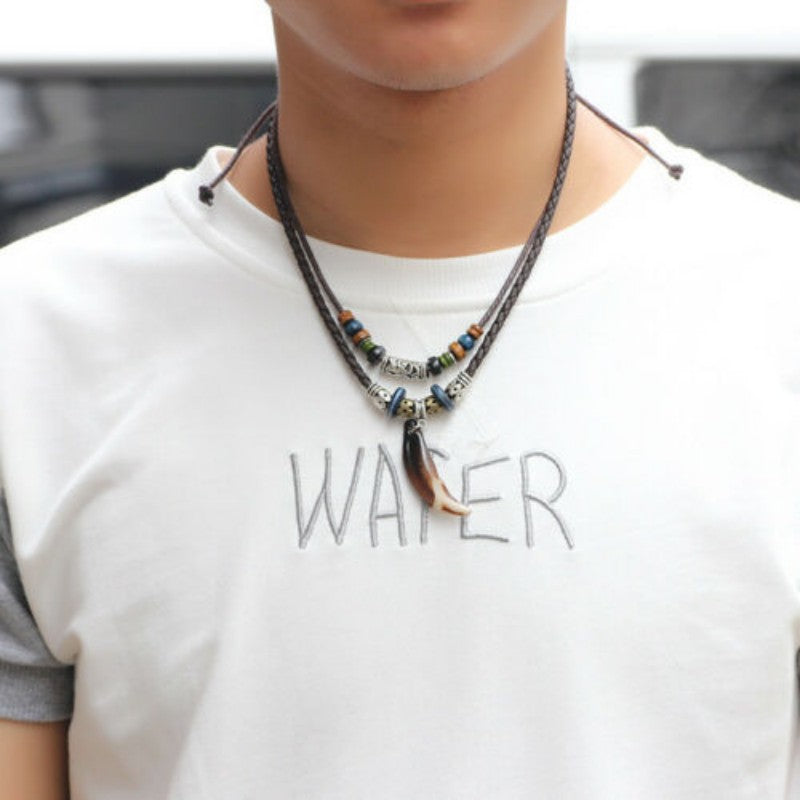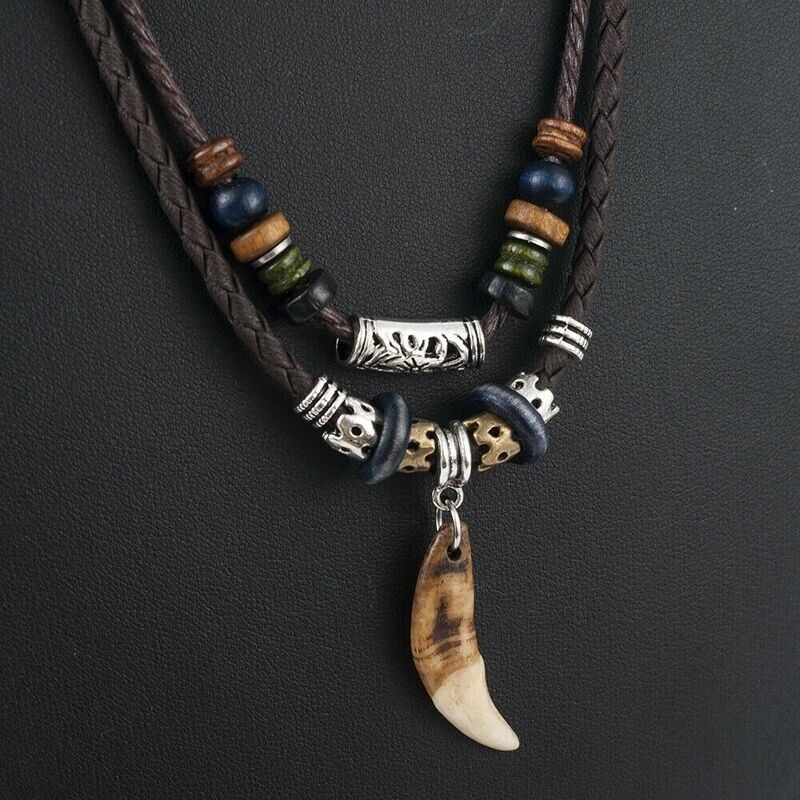 Garra Lobo Leather Beaded Men's Necklace
---
Why Purchase from Us?
FREE worldwide standard shipping
FREE 14 day returns on all items
Need assistance? Chat with Us Below
In stock, ready to ship

Inventory on the way
Introducing the Eye-Catcher: Garra Lobo Leather Beaded Men's Necklace
From EFFENTII, the pioneers of style and trendsetters of fashion, comes another icon of masculine strength and dignity. Embrace your inner power and exude your natural allure with the Garra Lobo Leather Beaded Men's Necklace.
The Tale of Power: Unleash Your Inner Wolf
The carefully chosen, finely crafted wooden beads and fine leather symbolize nature's resilience, while the wooden claw pendant and allow beads are the embodiment of primal strength. The necklace serves as a bold declaration of your inherent power, comparable to the fierce and respected wolf. It's not just a men's necklace; it's a story of power, perseverance, and dominance worn around your neck.
Unmatchable Craftsmanship Meets Urban Chic
With this men's necklace, EFFENTII redefines the concept of urban jewelry. The interplay of the natural leather and the wooden beads creates a harmony of colors and textures that matches the urban concrete jungle and the green expanses of nature. Our Garra Lobo Leather Beaded Necklace is more than just a fashion accessory - it's a celebration of the modern man's connection to his primal roots.
Enjoy Free Shipping on This Necklace for Men
Indulge yourself or gift this exquisite piece of men's jewelry to someone special, and enjoy the benefits of our free global shipping offer. Why wait to elevate your style?
Explore the Wilderness of Men's Jewelry
Are you captivated by the allure of this necklace? Our Men's Necklaces collection is a treasure trove of unique and irresistible pieces. Dive in, and discover the wild side of men's fashion.
Specifications
Chain Length: 45cm/17.71" adjustable
Materials: Leather rope chain, Zinc Alloy, Wood and Ceramic beads
Pendant Length: 3.5cm/1.38 inches
We offer free shipping globally on all of our products. We aim to reduce our environmental impact by reducing the number of shipments our products have before arriving to our customers. Rather than shipping to multiple warehouses globally, and increasing the carbon footprint of each product, we ship with minimal packaging, and often direclty from our suppliers.
Our products may be shipped either directly by Effentii, or from our global distrutors and suppliers. Any orders made may be delivered in separate packages, and a single order may be delivered in multiple parts.

All orders are processed within 5 working days, and delivery times vary depending on the shipping method chosen. For standard international shipping, delivery times range from 14-28 days from the date the packages have been dispatched to the shipping company.